Trusts Attorney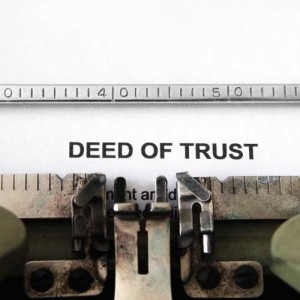 You've always planned for your future, helping to guide your family, and manage your assets. Now you've reached a point where you're considering what comes next. What's the best way to continue to take care of your family? A skilled trusts attorney in Portland with O'Reilly Law Office can help.
What is a Trust?
A trust established by a trusts attorney in Portland allows you to manage your assets, both now and in the future. Trusts can be structured in a variety of ways, but the two primary distinctions between types are whether they are irrevocable or revocable.
Revocable Trust – This is often referred to as a living trust. It is a flexible trust that allows the trustee to retain ownership and control during the owner's lifetime well preparing for a successor in the event of death or incapacity. These may be dissolved at any time should you wish.
Irrevocable Trust – These transfer assets out of an estate. This can avoid probate and estate tax. It cannot be altered by the grantor once it has been carried out. Once established terms are permanent and an irrevocable trust cannot be dissolved.
Your Experienced Local Wills & Trusts Attorney
We have extensive experience formulating well thought out and comprehensive trusts to meet your current and future needs. These documents can provide extensive peace of mind, allowing the bearer the foreknowledge that in the event of incapacity or death, their family and estate will be taken care of.
They also do a great deal to limit the burden placed on family members during an emotional and trying time. This can prevent arguments and injured feelings that are often shouldered by family members when no explicit instructions are left. It ensures what you want goes to whom you want in the exact manner you specify.
Types of Trusts we can help you Establish
Charitable Reminder Trust
Qualified Terminable Interest Property Trust
Testamentary Trust
Irrevocable Life Insurance Trust
Generation-skipping Trust
Grantor Retained Annuity Trust
Marital Trust
Bypass Trust
Charitable Lead Trust

Trusts can be established to more than one ends, and can be used to limit tax liability as well as protect assets in the event of a negatively impactful legal judgement. Depending on your situation and needs, as your trusts attorney in Portland we will help identify the right trust type for you.
When you want a skilled trusts attorney in Portland that can help you identify, create, and execute the perfect trust, call (503) 274-4757 or Contact Us today.
Explore our other services: